5th April – 5th May 2022
A troublesome month is lying ahead, with the No 9 Multiplying Star joining the No 5 Misfortune Star in the CENTRE and magnifying it! This leads to continued chaos and uncertainty, as it gives extra strength to the No 5 Star.
The other danger sector this month is the NORTH, where the monthly No 5 Star makes an appearance. This sector needs a cure and needs to be kept quiet.
All the other areas are promising though, enjoying various types of good fortune. Four of these benefit from Ho Tu luck, with the following particular meanings:
NW is home to the Intelligence Ho Tu, suggesting that leaders will realize that strategy is more important than boastfulness.
WEST sees the Big Wealth Ho Tu, which indicates big wealth potential for the newer industries and the younger generation.
NE benefits from the Leadership Ho Tu, which suggests that knowledge is the way to gain power.
SOUTH is home to the Commercial Ho Tu, a signal that clever marketing and the power of speech become increasingly important.
In addition, the EAST enjoys completion luck, and the SE brings wealth luck!
The Flying Stars chart below shows nine fields, each containing two numbers. The big number on the left of each field represents the annual star (red = afflictive, black = auspicious) and the smaller number on the right represents the current monthly star. These smaller numbers change every month and therefore create new energy patterns in your home and office.
If you are not yet familiar with the compass orientations of your home, then please use a reliable compass to take the directions. I recommend to take the compass readings as follows:
Take one compass reading from your main door, looking out.
Take another reading from the center of your living room, looking towards your balcony or picture window.
These two readings should enable you to determine the compass directions and locations of your home, so you can ascertain which stars fly into which area.
Please take particular note of the location of your main entrance door and your master bedroom, as the stars in those sectors will affect you the most. Obviously, for those of you who continue to work from home, the location of your home office/home work station is also important.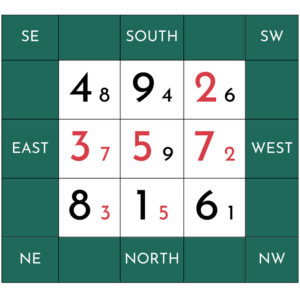 SOUTHEAST (4/8)
The SE continues to be very lucky, as the No 8 Prosperity Star flies in and joins the annual No 4 Star. This brings wonderful results for collaborations, which benefits particularly those who have their bedroom or main entrance in the SE. The luck is mainly of a financial nature but also improves relationships and fosters fabulous creativity, which can be monetized. Investment luck improves too for people staying in this part of the home.
To activate this fabulous luck, the best enhancers are the 100 Blessings Energetic Deer or a Prosperity/Wealth Tree, and the Manjushri Wisdom Stupa.
Those of you who play on the stock market can place the Wealth Lock Mini Plaque here or carry the Wealth Lock amulet.
SOUTH (9/4)
Luck in the SOUTH improves thanks to the No 4 Romance Star, which brings favourable energies for those of you who are looking for love or need some study luck.
Singles can activate their love luck by displaying a Romance Lock or a Peach Blossom Music Tree in their SOUTH.
Couples can strengthen their loving bond by placing a Marriage Lock in their SOUTH.
Students who are studying for exams or anyone in a creative field who needs fresh ideas can display a Manjushri Wisdom Pagoda or a Dragon Carp with 3-legged Toad Plaque in their SOUTH. There is also a Dragon Carp amulet you can carry.
The 9/4 stars also form the so-called Commercial Ho Tu combination, which bring success in business. This can be activated with a Ho Tu Enhancer amulet or a Dragon Horse.
SOUTHWEST (2/6)
The Heaven Star flies into the SW and brings blessings from heaven and helpful people into your life. This is wonderful news. The No 6 Star also helps to improve your career and promotion luck.
You can place or hang the Jade Emperor Windchime in your SW to boost your networking luck and help you to meet people with the capability and wish to help you.
The No 6 Star also brings unexpected windfall luck, which you can activate with a Heavenly Star Windchime or a Magic Golden Dragon.
In addition, you might like to carry a Jade Emperor keychain.
Do protect your family from the annual Illness Star though and place a Wu Lou with Joyous Cranes in your SW if you have not already done so. The matriarchs, people born in the Years of the Sheep and Monkey and those who spend a lot of time in the SW should also carry a Stay Healthy amulet this year.
EAST (3/7)
The No 3 and No 7 Stars form the "Sum-of-Ten", making the EAST an auspicious place this month. The "Sum-of-Ten" brings the kind of luck that helps you finish what you start and promises good outcomes for your current projects.
You can carry a Sum-of-Ten amulet to actualise this type of completion luck for you or place it in your EAST. This is also very useful for those of you whose main door faces EAST or who live in the EAST room of the house.
Alternatively, you can display a Completion Horse or the Teapot with Completion Horse here to help ensure everything turns out just how you would like it to, as they bring the best possible outcomes for you.
CENTRE (5/9)
There is serious trouble in the CENTRE and if this is a shared space used by all residents, you will notice that everyone is becoming short-tempered and stressed. This is the result of the monthly No 9 Star strengthening the annual Misfortune Star, which also increases the danger of accidents and general misfortune, including illness.
You want to spend as little time here as possible. If your room is in the CENTRE, your stress levels can rise so badly that they affect your health.
Place a Heart Sutra Pagoda in your CENTRE space to counter the negative energy. In addition, the Supremacy of Heaven Activator will transform the negative chi into positive energy.
As a precaution, you might also like to display a Wu Lou with Joyous Cranes or a simple metal Wu Lou in your CENTRE and carry a Stay Healthy amulet when you are out and about.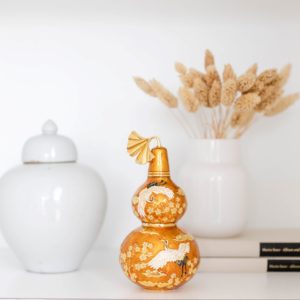 WEST (7/2)
The monthly No 2 Illness Star will need to be cured but together with the annual No 7 Loss Star, we have the Big Wealth Ho To combination here, which is extremely positive. This greatly improves wealth luck and eases cashflow problems.
To activate, you can place a wealth enhancer (eg the Trio of Wealth Gods sitting on Tigers) together with a Ho To Enhancer Mirror in your WEST.
Remember that you still need to subdue the Illness Star with a Wu Lou with Joyous Cranes and you must have a remedy for the No 7 Burglary Star here, which is the Armoured Elephant and Rhino pair or for smaller WEST spaces you can also use an Anti-Burglary lumi tile.
NORTHEAST (8/3)
The monthly influence in the NE is the quarrelsome No 3 Star, but together with the annual No 8 this forms the auspicious Leadership Ho Tu combination. This brings good business skills and luck to those staying in the NE and benefits people in managerial positions as well as powerful leaders.
If you wish to activate this, you can display a Dragon Horse or the Ho Tu Enhancer Mirror in your NE.
Please be watchful for the effects of the No 3 Star though and place a cure if you find you increasingly get involved in arguments. A Magical Cosmic Apple or a bright red picture would be ideal, bright lights will also work.
Remove windchimes from this area and other noisy items, such as TV, radio, or even musical instruments.
NORTH (1/5)
The luck in the NORTH is afflicted by the No 5 Misfortune Star this month, which can lead to health issues and any kind of misfortune befalling those staying in the NORTH. When health issues occur, they tend to affect the head or liver. When misfortune hits you, it could be an accident, financial loss, or an argument with an important person. The NORTH is quite a dangerous place this month and should be avoided and kept quiet.
To counter the negative energy, you can display a Heart Sutra Pagoda in the NORTH of your home or living room. For NORTH-facing homes you will want to place a Heart Sutra Pagoda at the entrance of your home and residents ought to carry a Heart Sutra Pagoda amulet.
If you are concerned for your health, please also carry a Stay Healthy amulet.
NORTHWEST (6/1)
April is going to be an excellent month for the patriarchs, people born in the Years of the Dog and Pig, as well as those in leadership positions. Spend more time in your NW if you can! Both the No 6 and No 1 are fabulous stars and together they form the Intelligence Ho Tu combination. This can benefit a LOT of people, as it helps you find solutions to difficult problems and increases your ability to think outside the box.
You can activate the Ho Tu luck here with a Ho Tu Enhancing Mirror or by carrying a Ho Tu Enhancing amulet.
The monthly No 1 Victory Star promises chances of promotions and career advancement and can be activated with a New Victory Banner, while a Wind Horse lumi tile or the Sky Horse with Flag of Success will boost your general success luck. Everyone mentioned above would greatly benefit from carrying a Sky Horse amulet this month too.
If you need some helpful people in your life, a Wisdom Kuan Kung plaque can help.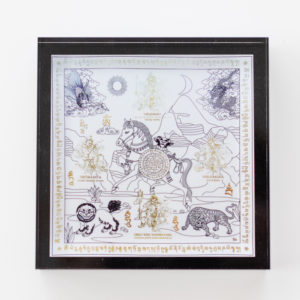 Source: World of Feng Shui
1 April 2022