6th June – 6th July 2022
The Flying Stars for June look a bit ominous, mainly because of the No 7 Burglary and Loss Star flying into the CENTRE area. The type of loss brought by the No 7 Star is usually connected to betrayal, so do watch your back this month and be careful who you trust. Betrayals can also occur unintentionally and if this happens to you, there is no need to hold grudges infinitely. Be aware, this affliction will start suddenly and end as quickly by the end of the month.
In short, don't take big financial risks this month, don't trust others too easily, don't rely on somebody else's word/input – check for yourself instead, and don't pay attention to gossip.
The cardinal sectors are all afflicted this month while the secondary sectors SE, SW, NE and NW all enjoy positive energy. This is where you want to spend your time this month.
The Flying Stars chart below shows nine fields, each containing two numbers. The big number on the left of each field represents the annual star (red = afflictive, black = auspicious) and the smaller number on the right represents the current monthly star. These smaller numbers change every month and therefore create new energy patterns in your home and office.
If you are not yet familiar with the compass orientations of your home, then please use a reliable compass to take the directions. I recommend to take the compass readings as follows:
• Take one compass reading from your main door, looking out.
• Take another reading from the center of your living room, looking towards your balcony or picture window.
These two readings should enable you to determine the compass directions and locations of your home, so you can ascertain which stars fly into which area.
Please take particular note of the location of your main entrance and your master bedroom, as the stars in those sectors will affect you the most. Obviously, for those of you who continue to work from home, the location of your home office/work station at home is also important.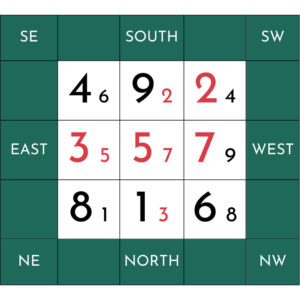 SOUTHEAST (4/6)
The No 6 Heaven Star is always excellent and this month it forms the "Sum of Ten" in the SE, bringing great good fortune to those staying here and promising wonderful wealth luck, especially for the ladies.
You can activate this good fortune by placing a Golden Earth Dragon or hanging a Golden Earth Dragon Tassel in the SE of your home (but not in a bedroom) or living room or home office.
The elements of the two stars clash, however, which may cause mental blocks, affecting your creativity. Carrying the Four Friends Talisman will help keep the harmony with your work colleagues. If you are running out of ideas, hang a Jade Emperor Windchime to attract a helpful person. Remember to carry a Sum of Ten Amulet to activate the completion luck offered in the SE this month.
Despite the fabulous energy, including love and education luck, the clashing elements of the stars also bring some danger of bone or joint injury caused by metal impact. If this is a concern, add some blue elements or accessories in your SE, or use a yin water cure here (you will need crystals in the 5 element colours and 5 small glasses for this and keep them filled with water).
SOUTH (9/2)
The monthly No 2 Illness Star flies into the SOUTH, where it is being strengthened by the annual No 9 Star. This is not good news for those with bedrooms or home offices in the SOUTH. If you are already suffering from ill health, you should sleep in a different room this month. The same recommendation goes for the elderly and pregnant ladies.
You need a strong cure here; the best would be the Medicine Buddha and 7 Sugatas Gau. However, if this is your bedroom, you can place a metal Wu Lou on your bedside table instead and carry an Anti-Illness Amulet Card.
SOUTHWEST (2/4)
The SW enjoys academic success this month thanks to the No 4 Star. Students of all ages and writers in particular are encouraged to work and study in the SW this month to benefit from this special luck.
To boost exam luck and increase your chances of getting a scholarship you can display the Dragon Carp with 3-Legged Toad in your SW or place a Dragon Carp Amulet on your study desk.
If you are in business, you can display a Sky Beaver instead in the SW to ensure everything you build will have a firm foundation.
Single ladies – romantic opportunities will flourish! Married men might like to keep an eye on their spouses though. You can place a Marriage Lock in your SW to help protect your marriage.
EAST (3/5)
Those of you staying in the EAST will have a difficult month due to the No 5 Misfortune Star flying in. It brings misfortune in the form of money trouble, arguments that may cause a loss of wealth, as well as weak business luck. There will be unexpected expenses and the best precaution is to manage your finances carefully. If your bedroom is located in the EAST, the financial loss can potentially be severe.
You can carry the Wealth Lock Amulet to help safeguard your wealth.
If your kitchen is located in the EAST, your family might be plagued by illness.
Display a Heart Sutra Pagoda in your EAST and keep this area quiet. If your dining or party area is in the EAST, it would be best to refrain from entertaining this month.
CENTRE (5/7)
There will be increasing misunderstandings between family members this month, leading to tension and noisy arguments. We might also experience problems caused by excessive gossiping.
Those staying in the CENTRE will be susceptible to mouth-related diseases, danger of poisoning or injury to the mouth. If this is you, you can place a Wu Lou with Joyous Cranes on your bedside table.
Placing the Harmony Lock or the Red Peace Apples in the CENTRE will help reduce the stress.
The monthly No 7 Star also brings danger of robbery and betrayal. Kuan Kung or an Anti-Burglary Lumi Tile will help to protect you.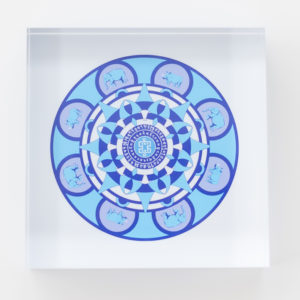 WEST (7/9)
The WEST is another troubled sector this month. There will be a serious threat of robbery and betrayals, especially if your house faces WEST or you have an opening here (eg back door or window).
Display the Armoured Elephant and Rhino pair for protection. For smaller WEST spaces, the Anti-Burlgary Lumi Tile is ideal. You can also place a figure of Kuan Kung on Horseback here to dispel evil spirits which cause betrayals and bring good fortune for your business at the same time.
Placing a Completion Horse here will help improve the general luck of the area.
On top of the danger, the elements of the two stars are in conflict, which could potentially cause severe arguments. Calm these energies with a Harmony Lock or the Red Peace Apples. Of course a picture of a smiling happy Buddha will also help to ease the tension.
The monthly No 9 Star also indicates danger of fire, so do not leave any candles or cooking gas unattended.
NORTHEAST (8/1)
The NE continues to enjoy excellent energy, with the annual No 8 Star enhancing wealth luck, and this month also offering support for career advancement thanks to the No 1 Star.
Those of you who are in employment can place the Ru Yi or the Dragon Horse in the NE to activate promotion luck.
For those of you who are in business, you can display a New Victory Banner or a Wind Horse Lumi Tile in the NE to boost the good fortune.
However, the elements of the two stars clash, which could lead to misunderstandings between business partners. As a precaution, carry the Four Friends Talisman, which will also make sure you will get the support you need.
NORTH (1/3)
Conflict energy will prevail in the NORTH, causing disagreements and arguments, which could even lead to trouble with the authorities.
Keep this area quiet and remove any windchimes you might have hanging here, as they could bring aggravations caused by gossip and defamation. If your main door is facing NORTH, the arguments could even end up in court.
It's important to suppress this conflict energy brought by the No 3 Star. Display a Magical Cosmic Apple or add red accessories in your NORTH, such as a red rug or a red painting.
You can also place the Harmony Lock here for protection.
If you are born in the Year of the Rat, carry a Magical Cosmic Apple Amulet this month when you go out.
NORTHWEST (6/8)
The NW is one of the most auspicious sectors this month, as the Heaven Star combines with the monthly Wealth Star. Those spending a lot of time in the NW (eg if this is your bedroom or your home office), the patriarch and those born in the Years of the Dog and Boar especially can look forward to a great month, as happiness and money come easily. Your work will be appreciated, and your popularity will rise. This is the place where you want to hang out or enjoy family time!
You can strengthen the wealth luck with the 100 Blessings Energetic Deer. For your bedroom, use the Activating Prosperity Tree or a Mystic Knot Tassel instead to boost the auspiciousness.
There may be worrysome emotions though. You can carry or display the Four Friends Talisman to strengthen your relationships.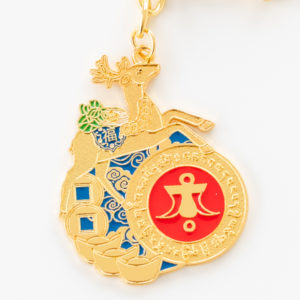 Source: World of Feng Shui
3 June 2022