6th March – 4th April 2022
We are moving into the second month of the new year and the Tiger energies have settled in. We see many lucky sectors this March, most notably four sectors with a Ho Tu combination, bringing the following type of luck:
SE helps business luck
EAST supports strong leadership
SW sees strong asset wealth, and
NORTH boosts intelligence and wisdom.
The No 1 Victory Star flies into the CENTRE and brings new beginnings, helping those who are planning to launch a new business/start a new project or generally moving into a new direction.
There are only two sectors where you should be REALLY careful: in the SOUTH, where the monthly Misfortune Star is strengthened by the annual No 9 Star, and the NW, which is home to illness energy this month.
The Flying Stars chart below shows nine fields, each containing two numbers. The big number on the left of each field represents the annual star (red = afflictive, black = auspicious) and the smaller number on the right represents the current monthly star. These smaller numbers change every month and therefore create new energy patterns in your home and office.
To apply these monthly stars successfully, you need to map out the compass sectors in your home or office. If you are not yet familiar with the compass orientations of your home, I recommend you take two compass readings as follows:
one compass reading from your main door, looking out, and
another reading from the center of your living room, looking towards your balcony or picture window.
Please take particular note of the location of your main entrance door and your master bedroom, as the stars in those sectors will affect you the most. Obviously, for those of you who continue to work from home, the location of your home office/home work station is also important.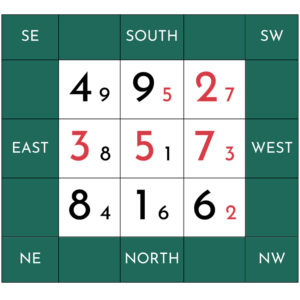 SOUTHEAST (4/9)
The SE is very lucky this March and those staying here can look forward to a good month. The No 9 Star of Future Prosperity amplifies the good luck brought by the annual No 4 Star, giving a boost to exam luck for students of all ages and career luck for young professionals.
To activate study or career luck, you can place the Heavenly Completion Horse here, while the Ho-Tu Enhancer Mirror will activate business luck.
Love luck is also strong, which will benefit those looking for a new partner. However, married couples might experience problems due to the appearance of a third party trying to intrude. If this is a concern, place a Marriage Lock in your SE or hang a Double Happiness Tassel.
SOUTH (9/5)
The SOUTH is the worst afflicted sector this month and those staying here should lie low for the time being as the incoming Misfortune Star gets strengthened by the annual No 9 Star. If you live in the SOUTH room or in a SOUTH-facing house, avoid making important decisions this month.
Please cure the misfortune energy with a Heart Sutra Pagoda and those staying here and people born in the Year of the Horse should also carry a Heart Sutra Pagoda amulet.
This combination of stars also brings danger of illness, so those persons mentioned above must look out for their health. Avoid crowded spaces/events, wear a mask and carry a Stay Healthy amulet as extra precaution.
SOUTHWEST (2/7)
This month we see two negative stars in the SW, but the combination of the two forms the Ho Tu combination promising great wealth. This is excellent for businesses!
But please don't ignore the annual Illness Star and make sure you have your cure in place. In addition, the monthly No 7 Star should be subdued too, eg with an Anti-Robbery Plaque or an Anti-Burglary Lumi Tile.
To take advantage of the Ho Tu combination and boost your business and commercial luck you can display a Dragon Horse or a Chi Lin here.
EAST (3/8)
Here we have another Ho Tu combination, with the 3/8 stars bringing leadership luck. This creates wisdom and positive authority and greatly improves the luck of the EAST this month.
If you wish to activate the No 8 Wealth Star, you can display the Trio of Wealth Gods sitting on Tigers in your EAST, especially if this is your (home) office.
To activate the Ho Tu combination, you can use the Ho Tu Enhancer Mirror. The 3/8 Ho Tu stars are also fabulous for creating growth luck, which you can enhance further with a Sky Beaver, the sky animal that helps to build a solid foundation.
However, the elements of the two stars clash, which can bring illness to infants and young children with a weak constitution. For protection, place a Wu Lou with Joyous Cranes in your EAST or move your young children to another bedroom for this month if you can.
CENTRE (5/1)
The No 1 Victory Star greatly improves the energy in the CENTRE space, bringing a boost in career luck for everybody, but also increased competitiveness.
Those of you who wish to activate their career luck can do so with a New Victory Banner, a Sky Horse with Victory Flag or a Wind Horse Lumi Tile. Any of these symbols can be placed in your CENTRE sector or in the CENTRE of your living room. They are very powerful and much loved by people with career aspirations.
If you are launching a new business, a new product, or moving to a new career, you can also use a Sky Salamander, the Lunar Mansion creature that brings good "start-up" luck.
Unfortunately, there are also clashing energies, which can cause health problems. Make sure you cure the annual No 5 Star with a Heart Sutra Pagoda or a 5 Element Pagoda. In addition, you can place a metal Wu Lou in your CENTRE area or on your bedside table. Carrying the Heart Sutra Pagoda amulet and a Stay Healthy amulet is also recommended for those who go out regularly.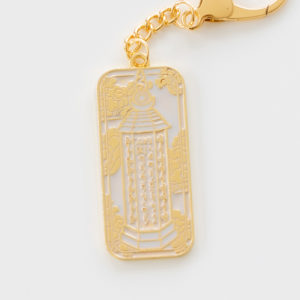 WEST (7/3)
Quarrelsome energy dominates in the WEST this month due to the No 3 Star, making those who stay here more irritable and argumentative.
Conflict is really not nice, and you want to place some red accessories in your WEST this month, eg a red rug, or hang a Red Facetted Crystal.
On the positive side, the stars add up to form the "Sum of Ten", which brings completion luck, particularly benefitting those with bedroom or (home) office in the WEST. Projects will be completed successfully, deals will be finalized, goals get fulfilled. If this is what you want, carry a Sum of Ten amulet to help manifest this good fortune.
NORTHEAST (8/4)
Luck is very positive in the NE, with the No 4 Star bringing good exam luck to students young and old and good career prospects for those in employment. Combined with the annual No 8 Star, we are looking at a great big career boost!
To enhance study luck, you can place the Manjushri Wisdom Stupa or a Dragon Carp with 3-Legged Toad in the NE of your home. Carrying a Dragon Carp amulet is also recommended.
To boost romance luck, place a Romance Lock if you are single, and the Marriage Lock if you wish to spice up your existing relationship.
To activate wealth luck, display your wealth bowl, Trio of Wealth Gods sitting on Tigers, or other wealth enhancers here (but not in a bedroom).
Please be careful though, as there are also indications of injuries to the limbs. Those staying in the NE should avoid dangerous activities such as extreme sports. This also applies to those born in the Years of the Ox and Tiger. For protection, carry a 28 Hums Protection Lotus amulet.
NORTH (1/6)
The NORTH is extremely auspicious this month, as it benefits from two very lucky stars. The monthly No 6 Star promises financial windfalls, promotion luck or a new mentor coming into your life.
To activate this wonderful energy, you can hang the Jade Emperor Windchime or a Heaven Star Windchime here this month.
To boost your finances, you can display the Golden Earth Dragon or hang a Golden Earth Dragon Tassel.
To enhance the No 1 Victory Star for success and promotion luck, display the Sky Horse with Flag of Success or a Wind Horse Lumi Tile, especially if your (home) office is located here.
On top of all this excellent energy, the stars also form the Ho Tu combination that brings intellectual proficiency, which you can activate with a Ho Tu Enhancer Mirror and a water feature.
NORTHWEST (6/2)
The No 2 Illness Star flies into the NW, which has a negative effect on those staying here, making them feel tired and lacking energy. Luckily, the metal element of the sector reduces the strength of the No 2 Star, which indicates, that any illness should not be too severe. Having said that, Covid 19 is still with us and those residing in the NW, as well as the patriarch and those born in the Years of the Dog and Boar should take extra precautions when they go out. Wear your mask and carry a Stay Healthy amulet or a Buddha Vairocana Gold Talisman Card.
In addition, I recommend you place a metal Wu Lou on your bedside table.
On a positive note, the earth element of the No 2 Star strengthens the annual No 6 Star, which indicates chances of good career luck. If you would like to activate this, you can display/hang a Jade Emperor Windchime or a Heaven Star Windchime here or a Golden Earth Dragon Tassel (but not in a bedroom). If you are back at work, you can carry a Jade Emperor keychain amulet.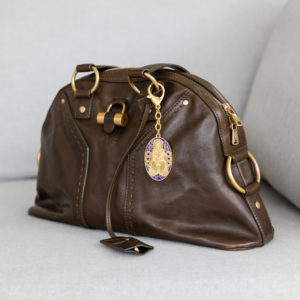 Source: World of Feng Shui
26 February 2022