6th May – 5th June 2019  
In each of the 9 grids below you will see two numbers. These are the so-called "Flying Stars". The number on the upper left represents the annual star (red = afflictive, blue = auspicious – these should have been taken care of at the beginning of the year) and the black number in the bottom right represents the monthly star, which will influence your luck during this current month.
If you are not yet familiar with the compass orientations of your home, then please use a reliable compass to take the directions. I recommend to take one compass reading from your main door, looking out, and another one from the center of your living room, looking towards your balcony or picture window. These two readings should enable you to determine the compass directions and locations of your home, so you can ascertain which stars fly into which area.
Please take particular note of the location of your front door and your master bedroom, as the stars in those sectors will affect you the most.
As you can see, this is another month of "doubles", which means the monthly stars and the annual stars double up in each sector. Double the luck in the auspicious areas, but double trouble in the unlucky sectors!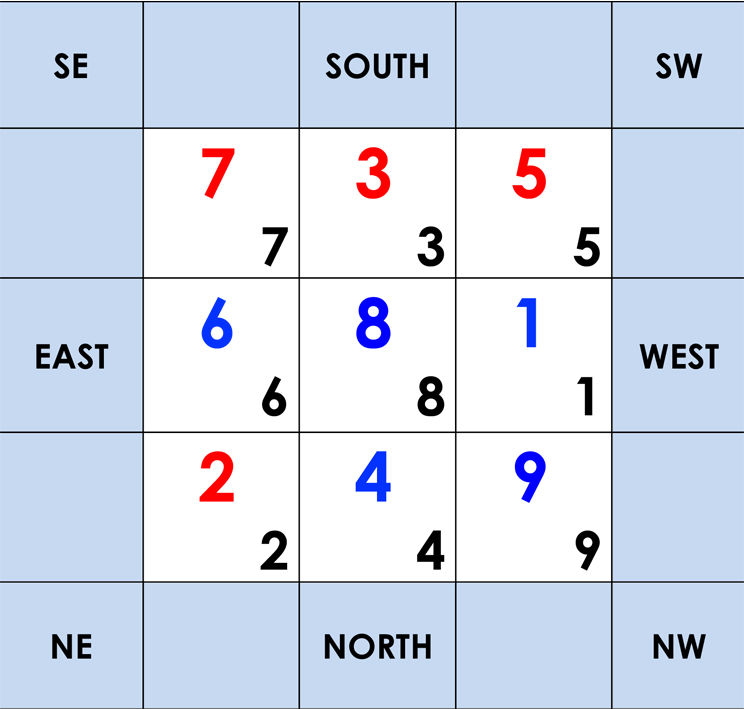 SOUTHEAST (7/7)
The No 7 is a violent star, bringing double misfortune to the SE this month. The danger of robbery and violence is quite serious, particularly if your main door is located in the SE or facing SE. Place an Anti-Burglary Plaque or an Anti-Burglary Lumi Tile for protection, facing your main door. Using yin water, eg a bowl of still water or a blue door mat will also help to reduce the robbery energies.
Those with bedrooms in the SE and persons born in the Years of the Dragon and Snake should carry an Anti-Robbery amulet featuring the red-faced Kuan Kung this month.
Do not keep any sharp metal objects in the SE, as these can lead to injury and bleeding.
There is an excess of metal energy, which can cause health problems to do with the liver. Try not to work too much and keep your SE area well lit.
SOUTH (3/3)
Anger energies are rising this month, causing conflict and disagreements between family members. Those with bedrooms in the SOUTH and born in the Year of the Horse are particularly affected. Small disputes could escalate into major arguments and even lead to legal fights. Keep this area as quiet as possible. Do not hold parties in your SOUTH rooms this month.
Use fire energy to control the affliction. This can be bright lights and/or red accessories, eg a red carpet, red art work or red cushions.
Married couples with bedroom in the SOUTH should place a God of Marriage here to keep their union strong and harmonious.
Carrying a Peace Apple keychain will help those affected to stay calm wherever they go.
SOUTHWEST (5/5)
Having the double Five Yellow in the SW is serious bad news, bringing misfortune, money loss, even illness and terrible accidents. The matriarchs and those born in the Years of the Sheep and Monkey are particularly affected. Please be extremely careful!
You can carry a 5 Element Pagoda amulet for protection and place a 5 Element Pagoda and/or a 5 Element Singing Bell in your SW to subdue the dangerous energy. Ring the bell every day to dispel the misfortune chi. You can also hang a Garuda Windchime to exhaust the earth energy of the No 5 Stars.
It would be best not to sleep in this sector this month.
EAST (6/6)
Heaven luck in the EAST brings good chances of unexpected windfalls and money luck, and it is doubled this month! The oldest son, those born in the Year of the Rabbit and those with bedrooms in the EAST will particularly benefit. Spend more time here to enjoy this wonderful luck!
You can further enhance financial luck with a Bamboo Forest of Prosperity and carry a Buddha's Foot amulet or a Jade Emperor Heaven keychain. 6 Chinese coins tied with a red string are also very effective and classic enhancers.
The stars also promise business success and the possibility of mentors coming into your life. Displaying the Three Warriors here will help to attract such mentors.
However, there is excess metal energy which could cause accidents involving metal objects. Despite the good luck, please be careful.
CENTRE (8/8)
We all know that the double eight is extremely auspicious, don't we?! It brings fabulous opportunities to create wealth and is especially good for accumulating property. Spend more time in your Centre area and increase activity. Place a water feature here or a Bejewelled Pair of Carp to further enhance your Centre.
Sit in this area facing your best direction and visualize your investments growing!
Carry a Bejewelled Pair of Carp amulet or the Treasure Chest amulet to attract more wealth into your life.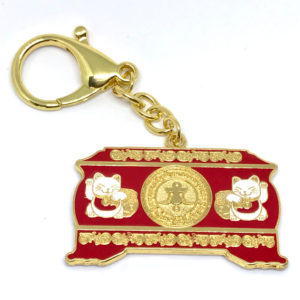 WEST (1/1)
The WEST is an excellent area this month for those who wish to climb the career ladder or expand their business. There will be many opportunities to excel, wealth luck is promising, and moneymaking opportunities will pop up. Activate this luck with a 5 Element Victory Banner and a 100 Birds Painting, which will boost your career luck and bring new opportunities.
Success-driven people should definitely use this month to boost their good fortune and financial luck. Hanging a Wind Horse canvas print up high in your WEST and carrying the Wind Horse amulet will enhance this winning luck.
You can also place a Wealth Ship in your WEST to attract money luck.
NORTHEAST (2/2)
Those staying in the NE are very likely to fall ill this month and be prone to digestive problems. The illness energy is very strong and can also affect the liver. You should have a metal Wu Lou in your NE anyway as protection from the annual Illness Star, but with the monthly Illness Star flying in, it is highly recommended to strengthen the cure! People born in the Years of the Ox or Tiger and with bedrooms in the NE are particularly affected and ought to carry a Garuda Anti-Illness amulet.
The unfavourable stars deepen negative feelings and cause unnecessary worry. Hang a picture of a Happy Laughing Buddha to take away your worries!
Elderly people or those who are already suffering from illness should sleep in a different bedroom this month, especially as there is also the danger of bad injuries caused by accidents.
NORTH (4/4)
Those studying for exams should do so in the NORTH this month if possible to take advantage of the auspicious No 4 Stars. You can enhance the positive Chi by placing a Crystal Point with Mantra on your desk and displaying a Bejewelled Lou Han in the NORTH.
Romantic vibes will be in the air too, making those who stay in the NORTH and those who are born in the Year of the Rat very attractive to the opposite sex. Married couples can benefit from the loving energy by displaying the Dragon and Phoenix in the NORTH.
Singles looking for love can place a Peach Blossom Music Tree in this area to help attract their soul mate.
NORTHWEST (9/9)
The No 9 is a multiplying star and has the power to greatly increase the existing luck indicated by the natal flying stars – whether this is good or bad!
Having said that, there could be promotion luck and new job opportunities for those staying in the NW, as well as those born in the Years of the Dog and Boar and the patriarchs. You can safely enhance this area with the Bejewelled Emerald and Sapphire Pair of Boars or the new "Year of the Pig" print by Fiona Hollis Carney, as this includes so many auspicious Feng Shui symbols. Make use of this fabulous opportunity!
Relationship luck is also good and can be further enhanced with a crystal cluster.
Source: World of Feng Shui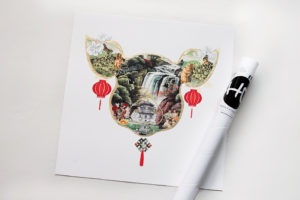 27 April 2019