Amulets and Keychains | 25% OFF with Promo Code "FSF25"
Showing 1–12 of 28 results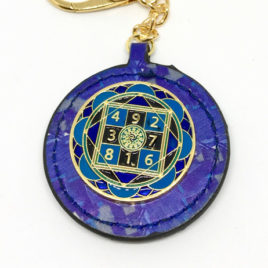 Sum of Ten Amulet 2020
The "Sum of Ten" brings completion luck whenever it occurs. Carrying this amulet will ensure that any luck coming your way can actually materialize so you can complete your projects successfully and enjoy good outcomes. All animal signs can enjoy this special type of luck at least once or twice a year. The back of the amulet features all twelve animal signs, showing how potent it is for EVERYBODY.
In 2020 highly recommended for:
Those born in the Year of the Rooster and Dog.
Everybody who wants a bit of cosmic help to achieve their goals.
Measurements: Diameter 4.5cm without chain. [spacer height="20px"]
$

28.00
Add to cart