Feng Shui Essentials
Showing 13–17 of 17 results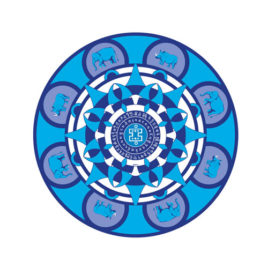 Anti-Burglary Sticker
The Anti-Burglary sticker is a very easy way to protect your home from theft and burglary, the dangers brought by the No 7 Robbery Star. The mandala-like image contains a powerful Dakini Symbol, which protects the home from burglars and people with bad intentions. Also included in the design is a circle of rhino and elephant images, the two powerful animals that have long been used as protectors against the violent No 7 Burglary Star. In 2021, the annual No 7 Star flies into the NW, where it affects leaders (leaders of companies, clubs, countries), bosses and heads of families; this means it could potentially have far-reaching consequences. You MUST protect your NW! The stickers are designed to be attached to the outside of your window or door. In 2021, the Anti-Burglary Sticker is perfect for the following places:
Your main door if this is facing NW.
All NW-facing windows.
[spacer height="20px"]
$

6.00
Add to cart