8th August – 7th September 2020  
We can see more auspicious Ho Tu combinations in the August chart, bringing new hope as there are promises of new opportunities. Finetuning your Feng Shui for the month really is worth it as this allows you to focus on specific areas in your life.
The Flying Star chart below shows nine fields, each containing two numbers. The number on the upper left represents the annual star (red = afflictive, blue = auspicious) and the black number in the bottom right represents the current monthly star. These black numbers are the numbers (stars) that change every month and create new energy patterns in your home and office.
To apply these monthly stars successfully, you need to map out the compass sectors in your home or office. If you are not yet familiar with the compass orientations of your home, I recommend you take two compass readings:
one from your main door, looking out, and
another reading from the center of your living room, looking towards your balcony or picture window
Please take particular note of the location of your front door and your master bedroom, as the stars in those sectors will affect you the most.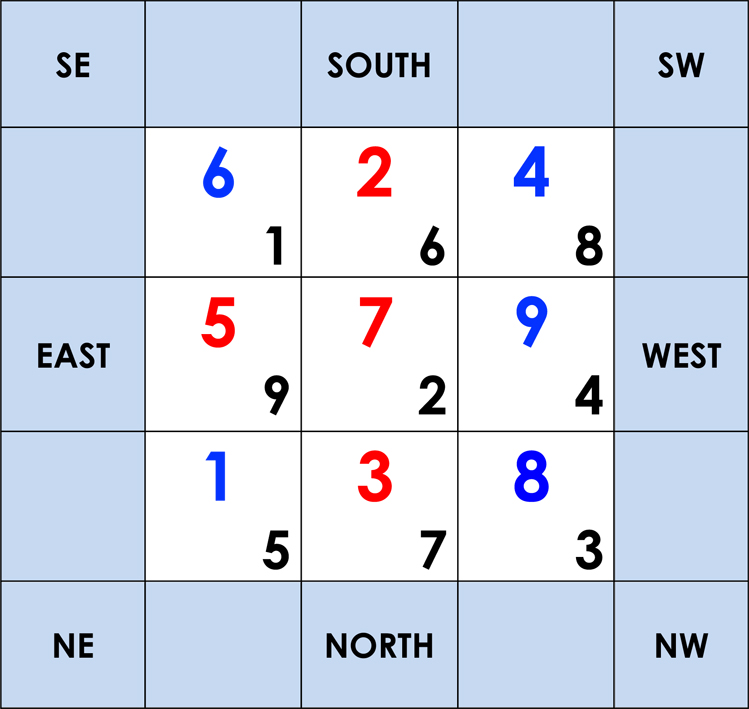 SOUTHEAST (6/1)
The 6/1 combination is extremely auspicious, bringing good fortune to those staying in the SE. People born in the Years of the Dragon and Monkey can also benefit. If your bedroom is located in the SE, you will enjoy great financial support and fabulous luck in your career.
To activate and enhance this good luck, place 6 gold coins tied with red string in your SE and display a Wind Horse Lumi Tile.
Hanging a Victory Banner with Evil Eye and Mystic Knot is another option to boost this great good fortune.
The SE is also a good sector for students and anyone taking exams in the near future as the 6/1 Ho Tu combination brings superior intelligence. If you can, sit here to do your studying and place a Scholar with Dragon Carp, a Ho Tu Enhancer Amulet or a Scholastic Amulet here to enhance scholastic success.
You want to keep this sector active to enjoy the auspicious energy. Spend more time here.
If your main door is located in the SE, your financial pursuits will have a positive outcome. You can boost your financial luck with a Wealth Cabinet in Blue.
SOUTH (2/6)
The No 6 Heaven Star brings unexpected windfall luck to the SOUTH and those who stay here can find good opportunities in the stock market. Recognition and promotion luck is also promising.
To enhance, you can display the Bejewelled Wealth Vessel here and/or carry a Jade Emperor with Qui Ren Amulet.
You need to look out for your health though as the annual Illness Star still poses a danger to your health, especially to those born in the Year of the Horse and anyone staying in the SOUTH. Please make sure you have a metal Wu Lou in place.
SOUTHWEST (4/8)
The SW enjoys wonderful Prosperity luck brought by the monthly Wealth Star. This is a great help especially to those whose main entrance or bedroom is in the SW. Do spend more time in your SW and keep this sector active! If you have lost money in the stock market, now is a good chance to recoup your losses. If your business has suffered, things could be picking up again now. This is particularly helpful for woman entrepreneurs and those born in the Years of the Sheep and Monkey.
You need to activate the No 8 Star though to boost your wealth luck. You can display a Dragon & Rat Prosperity 8 in your SW or use one of the more traditional wealth enhancers like a wealth bowl or a wealth tree. Placing a wealth amulet in a prominent position is also a good idea; this could be a Wish Granting Amulet, a Treasure Chest with Lucky Cat Amulet or a Mongoose Wealth Amulet.
Students taking exams can place a Bejewelled Luo Han for Scholastic Brilliance or place a Scholastic Amulet on their study table.
If you are looking for financial support, you can hang a Golden Mountain with Birds in your SOUTH, especially if your office is located here.
EAST (5/9)
The EAST is no doubt the most dangerous location this month as the No 9 Star multiplies the dangers brought by the annual Misfortune Star. This can lead to all sorts of catastrophes – financial loss, accidents, misfortune or serious illness. You must keep this area very quiet, no loud music, no TVs, do not even play your piano here. If your sitting area in your living/family room is in the EAST part of the room, it would be a good idea to rearrange your furniture for the month.
Consider sleeping in a different room if your bedroom is in the EAST, especially if you are elderly or you are already suffering from bad health.
Protect your family members by placing a 5 Element Pagoda with "Om Ah Hum". Those born in the Year of the Rabbit also ought to carry a 5 Element Pagoda Amulet.
CENTRE (7/2)
The No 2 Illness Star joins the No 7 Robbery Star in the Centre but although they are both dangerous, together they form the Ho Tu combination that brings wealth and financial windfalls.
You definitely want to enhance this by placing a Ho Tu Mirror or a pair of Dragon Horses here. As the Centre area affects everyone in your household, everyone will benefit from carrying a Ho To Enhancer Amulet.
Nonetheless, the monthly Illness Star is not one to be ignored. Please do not let down your guard as we are learning to live with Covid 19. Protect yourself and your family by displaying a metal Wu Lou in your Centre area or a White Tara Gau. If somebody in your home is already suffering from ill health, display a Medicine Buddha here. Those who are allowed to go back to work or school ought to carry an Anti-Illness Amulet or a Garuda Wu Lou Health Amulet for protection while they are out.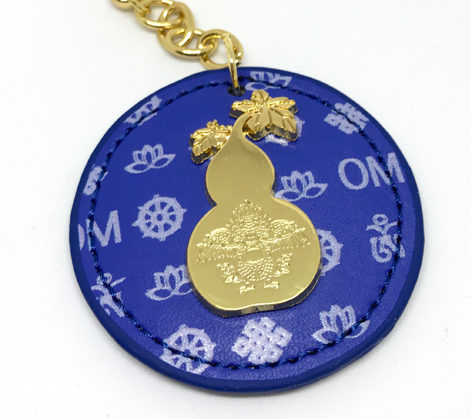 WEST (9/4)
We see another Ho Tu combination in the WEST, which makes this another very auspicious area in your home. The 9/4 Ho Tu brings success in business and career goals.
If you wish to boost your career success you can activate the 9/4 energy by carrying a Ho Tu Enhancer Amulet. Those wishing to boost business luck can display a pair of Dragon Horse in their WEST.
In addition, the monthly No 4 Star brings luck in romance and literary pursuits. If you wish to activate your love life, place a Pair of Mandarin Ducks here and carry a Green Jade Hearts Charm. Those facing exams in the near future can get help from the Bejwelled Luo Han with Qui Lin. Setting up your study desk in the WEST will allow you to benefit enormously from this fabulous energy.
NORTHEAST (1/5)
The monthly No 5 Misfortune Star is always a concern. This month in particular it brings the danger of injuries caused by accidents or problems with internal organs. Those staying in the NE as well as people born in the Years of the Ox and Tiger are advised to be more careful when they are out and about. This is not to be taken lightly, especially as we are not over the Covid crisis yet. Please carry a Buddha Vairocana Mantra Card or a 5 Element Pagoda Amulet to stay protected. Never leave your house without a face mask and practice social distancing.
Work will be quite stressful too as those staying in the NE experience a lack in creativity. Display a Happy Laughing Buddha here, as he will inspire you to find solutions to your problems.
Counter the negative chi of the No 5 Star with a 5 Element Pagoda with "Om Ah Hum" placed in your NE.
NORTH (3/7)
Those with main entrances in the NORTH ought to take extra care this month as the No 3 and No 7 are both aggressive stars. People born in the Year of the Rat and those staying in the NORTH are particularly affected.
Place the Blue Rhino & Elephant with Talisman Feathers or an Anti-Burglary Lumi Tile in your NORTH to protect your family from robbery and betrayal together with a Red Dragon holding Fireball to counter the aggressive No 3 Star.
Despite the violence, there is a positive side as the Sum-of-Ten brings prosperity and completion luck. Placing a Yin Water Feature here will help to harness the wealth chi and calm the violent stars at the same time. You can also add a Chi Lin Vase or carry a Sum of Ten Amulet to activate your wealth luck.
Those with bedrooms or offices in the NORTH should carry an Anti-Burglary Amulet for protection.
NORTHWEST (8/3)
There is quarrelsome energy in the NW this month due to the No 3 Star, but it also forms a Ho Tu combination together with the annual No 8. As a result, the men in the house will be more aggressive, but they enjoy good leadership luck. So you will need to subdue the No 3 Star and boost the Ho Tu!
Placing a red ornament or hanging a bright red picture in the NW such as the Chinatown Singapore print will help suppress the aggressive energy. If you prefer to use Feng Shui symbols, you can display a pair of Red Tzi Chi Kau or the Red Dragon Holding Fireball. The patriarch can also carry a Dragon holding Fireball Amulet.
The NW is nevertheless an auspicious sector for business and commerce, as the Ho Tu combination supports business owners and those in leading positions. It is better to enhance these stars at your workplace though by placing a Ru Yi in the NW of your office. This will help increase the effectiveness of managers and CEOs. Of course, carrying a Ho Tu Enhancer Amulet or displaying a Ho Tu Enhancing Mirror will be useful too!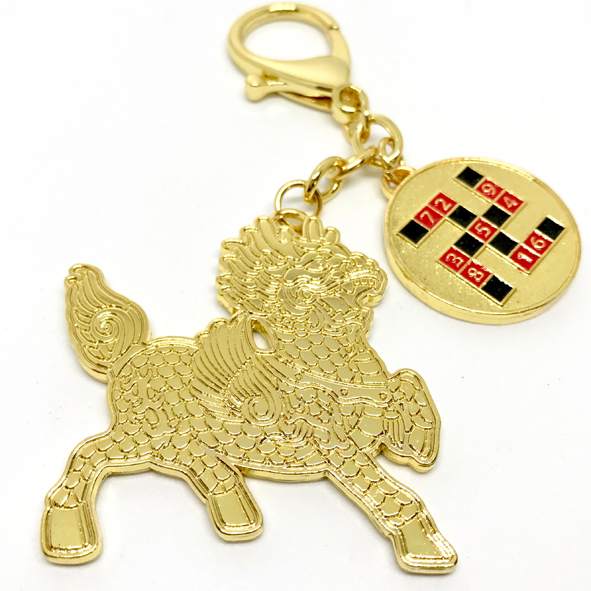 Source: World of Feng Shui
27 July 2020