Jerome has been a client of mine for quite a few years. I always enjoy our meetings because he welcomes my Feng Shui suggestions with great enthusiasm and creativity. So when I heard about his plan to ride 7,500 km on his motorbike from Singapore to Bangalore to raise funds for a school there, I immediately decided that I wanted to support this.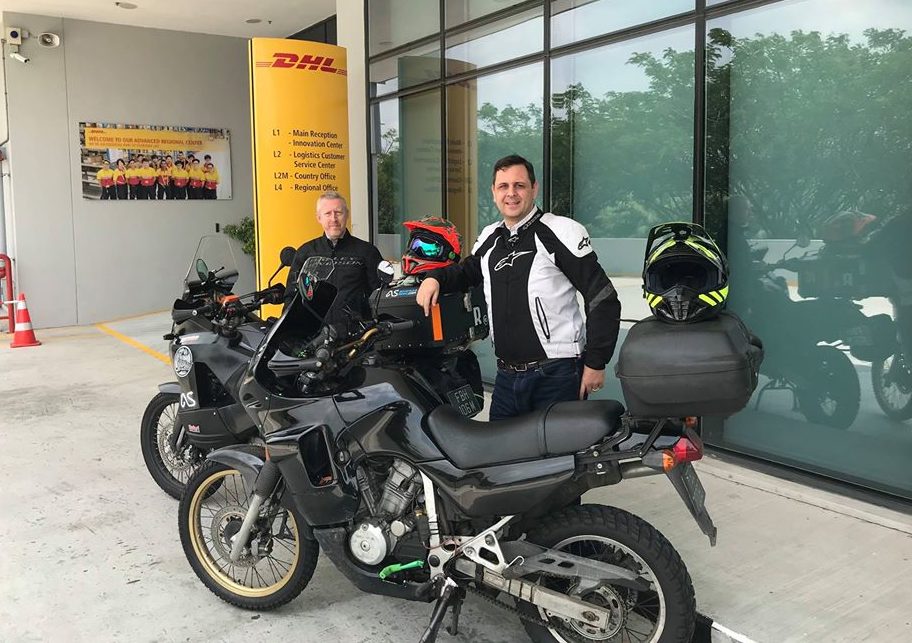 I used to ride a (small) motorbike when I was young – yep, it was a Yamaha RD125LC – and I have very fond memories of that time of my life. My boyfriend obviously had a bigger bike and we used to spend our Sundays on bike outings with our biker friends (I was riding on my boyfriend's back then). Once we even went on holiday on the motorbike and drove from the South of Germany all the way to Monaco for a week of camping. This is the furthest I ever rode on a bike (well, on the back of a bike) and while it may sound like fun (it is, really!), it is also quite tough. We rode about 700km then on good, European roads, and were pretty exhausted when we arrived. To think that Jerome and his friend Matt will be riding more than 10 times that distance here in Asia, ….. well, …. RESPECT!
So, the first thing I wanted to do was kit them out with important protective Feng Shui amulets. I gave Jerome and Matt an Anti-Burglary amulet each, to protect them from theft, robbery and accidents. Both of them are also carrying a Tai Sui card in their wallet, something that all patriarchs need this year to be safe from misfortune!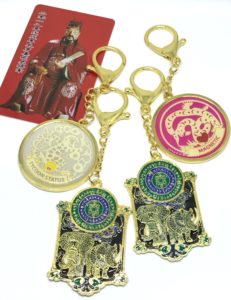 I also know that Jerome is born in the Year of the Monkey while Matt is a Snake. This is great news because in the Chinese zodiac, the Monkey and Snake are secret friends! This means, their partnership is blessed with a special bond.  To strengthen this bond I gave Jerome a Snake amulet and Matt a Monkey amulet. This is the Feng Shui way to enhance the luck of having helpful people in your life and to cement their good relationship. I am certain that Jerome and Matt can rely on each other 100% during their adventurous journey.
Only a few days to go until Jerome and Matt set off in Singapore on the 3rd February and I bet the students and teachers at Mayasandra High School in Bangalore are already awaiting their arrival.
Please have a look at their FB page "Singapore to Bangalore Charity Ride" and help me spread the word. I deeply admire Jerome's commitment to the Mayasandra High School and if you would like to help with a donation that would be just wonderful.
Needless to say, I wish them both safe travels and a lot of success with their mission!
31 January 2018