It happens to many parents every year and all of a sudden it is my reality too: My oldest son graduated and will be going to university very soon. He is leaving the family home to start his own life journey in a different country – a big step for all of us. Exciting for my son, as he can't wait to start "living his own life" – as a parent, I can't help feeling apprehensive.
Of course I remember very well how I too was looking forward to moving out and "standing on my own feet" when I was his age. I wanted to be able to make my own decisions, have lots of (unrestricted) fun, and yes – start my own life.
And now it's my son's turn. I have to let go.
I want him to be happy, successful and independent. But I also want him to know that we are still there for him and most of all, I want him to (voluntarily!)  return home for many happy occasions. Keeping a strong family bond is equally important as letting go.
So I would like to share my top 3 Feng Shui tips to help you (the parent) cope and help your child have a great start in this next phase of their life:
1. Pay attention when planning your child's travel route
Make sure they travel in one of their good directions according to the Kua formula. They must come from one of their good directions, preferably the "Sheng Chi" direction, to bring success with them. If there is no other way and the child needs to travel from a bad direction, then make a detour and stop in a place for a week or so before continuing the journey – making sure the last leg is being travelled from a good direction. That way your child's arrival in the new country (or town) will have a good start and you also ensure your child will always come back home!
2. Setting your child up with the basics:
Give your son or daughter a compass with advice/instructions how to enhance the NE and NW sectors of their new home or room.
For those going to university, this is an important point: The NE represents Education Luck and is easily enhanced with a crystal globe or a crystal point placed in the NE sector of their room. Plain, simple crystals are also helpful.
The NW is another important sector, especially at that age and stage in life when your child moves away from home, as it represents Mentor Luck and Helpful Friends. Your child can hang a metal wind chime in the NW, a picture of an inspiring person, or a picture of him/her with friends having a good time. We all want our children to do well and have good friends around them, especially when they are outside our own physical reach.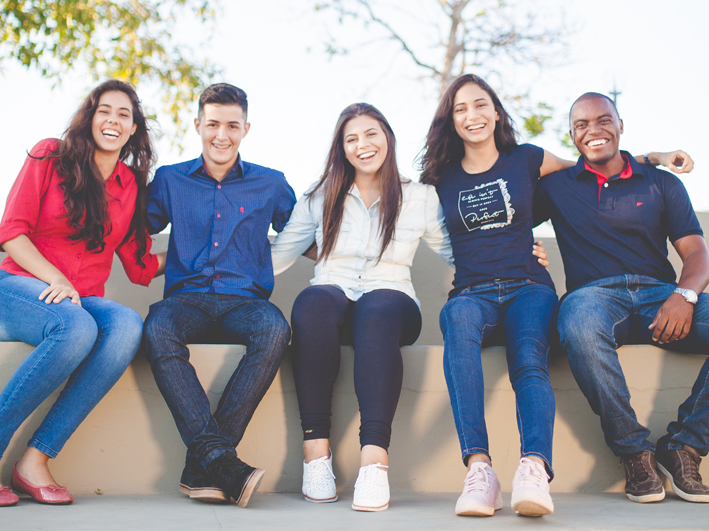 3. Support from home
And lastly – do include your child in your home feng shui. Remember to take good care of the area that corresponds to the child according to the pa kua trigrams. Don't let it stagnate. A happy family picture placed there will keep the bond strong, despite the distance.
The trigrams/sectors representing each family member are as follows:
NW – Father

SW – Mother

East – Eldest Son

West – Youngest Daughter

SE – Eldest Daughter

South – Middle Daughter

North – Middle Son

NE – Youngest Son
Now you have done everything you can to give your child roots and wings. It's time to let them fly.