Mahatma Gandhi famously said: "It is health which is real wealth and not pieces of gold and silver." and I fully agree. In my 10+ years of working as a Feng Shui Consultant, Health is always one of my client's top priorities.
Let me share some Feng Shui tips to help you safeguard your and your family's good health:
Locate the EAST sector of your home, as this is connected to your "Health Luck" according to the Eight Aspirations formula of Feng Shui.
The EAST sector belongs to the wood element. Therefore, to create good energy in your home and boost your health, you need to have some wood element in your EAST. This can be wooden flooring, wooden furniture, plants, or even the colour green.
If the EAST is your bedroom, wooden furniture or the colour green are preferred. Feng Shui wisdom advises against having plants in a bedroom.
Artwork is another great way to add wood element in your EAST. You could hang a large painting or picture of a nature scene, a forest, or a field of blooming flowers …. just to name a few examples
It is worth pointing out that good Feng Shui plants are upward growing plants with rounded leaves. It is best to avoid plants with spikey leaves, especially if these are placed near you/your seating area or near your sofa area, because spikey leaves will send out so-called poison arrows, which can cause discomfort and illness.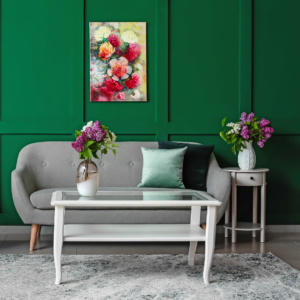 In addition, you also want to check the annual Feng Shui energy of the current year. In 2022, the annual "Illness Star" flies into the SW and therefore brings illness energy to that area of your home. This will affect anyone who spends a lot of time in the SW (eg if this is your bedroom or your home office) and also the mothers of the family as well as people born in the Years of the Sheep and Monkey (in 2022).
Here, you want to subdue the "Illness Star" by adding metal element in your SW area, for example:
Place a metal piece of furniture in your SW, eg a metal console table or a metal side table.
Add metal home décor items in your SW, eg a metal tray or metal figurines.
If you would like to use a Feng Shui symbol, a metal Wu Lou or the new Wu Lou with Joyous Cranes are very popular.
A figure or an image of a Medicine Buddha is another great option to help protect your health.
Of course, living a healthy lifestyle is important too!
I hope you found these tips useful and please feel free to reach out if you have any questions or would like my help.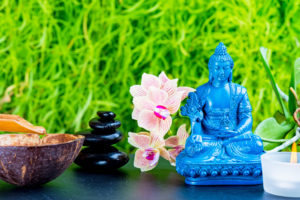 6 April 2022